Sports
After how many years did Kohli bowl in T20?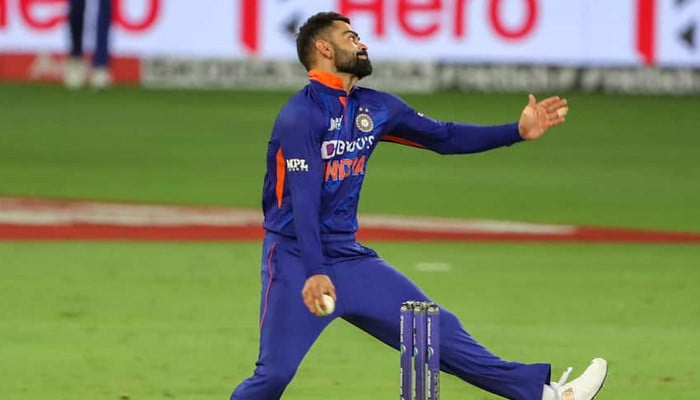 Former Indian captain Virat Kohli bowled in T20 for 6 years.

Indian captain Rohit Sharma made Virat Kohli bowl in the match against Hong Kong yesterday.
Hong Kong needed 84 runs off 24 balls to win the match, at which point Virat Kohli gave only 6 runs.
Virat Kohli has so far taken a total of 8 wickets in international cricket, taking 4 T20Is and 4 ODIs.
It should be noted that in the Group A match of Asia Cup 2022, India has qualified for the Super Four stage by easily defeating Hong Kong by 40 runs.
In this match, Virat Kohli played an innings of 59 runs off 44 balls.