National
A viral video of a flood-affected child eating grass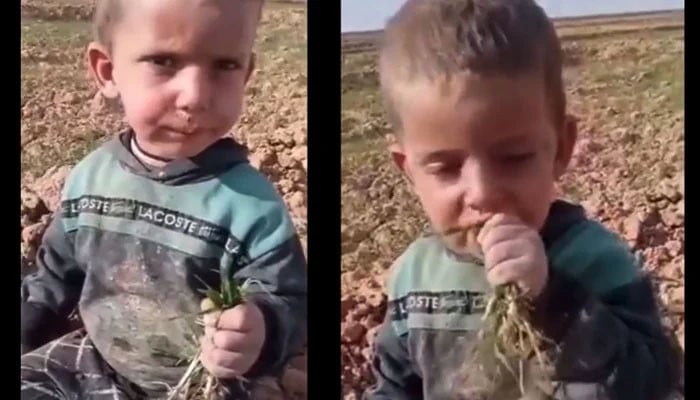 A heartbreaking video has been shared on social media by Dua Bhutto, leader of Pakistan Tehreek-e-Insaf, Member of Sindh Assembly.
In a video shared by Dua Bhutto, wife of Opposition Leader Sindh Assembly, Haleem Adil Sheikh, on micro-blogging website Twitter, a flood-affected toddler is sitting on raw ground eating grass.
It can be seen in the video that the child, forced by hunger and innocence, is tormented by the taste of grass, but sometimes he throws the grass out of his mouth and sometimes puts it in his mouth to eat again.
On the other hand, Dua Bhutto has written in the caption of her tweet that 'What kind of Qayamat are we waiting for?
In her tweet, Dua Bhutto apologized to this son of the future of the nation and wrote, "Son, forgive us".