Sports
Wasim Akram's special message on New Year for those who consider themselves 'Rambo'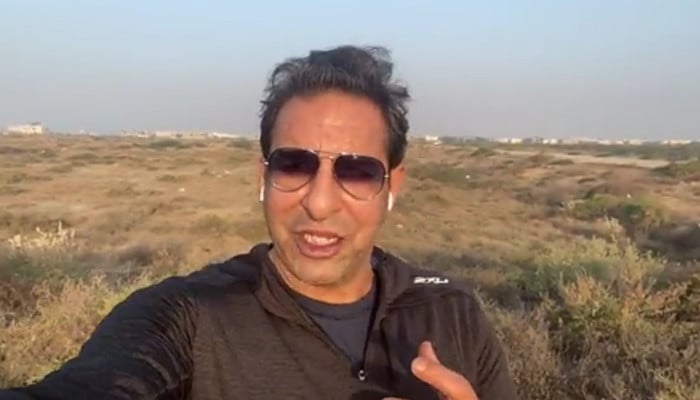 Wasim Akram, the legendary bowler of the national cricket team, has issued a special message to the youth who consider themselves Rambo by firing in the air to celebrate the New Year.
Wasim Akram released a video message on Twitter in which he wished a Happy New Year.
In the same video message, Wasim Akram asked the parents to explain to their children that they should stop doing show off. At 12 o'clock they fire as if it were Rambo himself.
"New Year's festivities can be celebrated with firecrackers and petals," he said. "I did the same with my daughter."
Wasim Akram said that the bullet that has to go up has to come back down, and when it comes down it can hit anyone.
"If we want to improve our country, we all need to work together for change," he said in a video message.
National cricketer Muhammad Hafeez also responded to the video message and asked people to follow Wasim Akram's message.