National
Successful operation of Bilal Yaseen, condition out of danger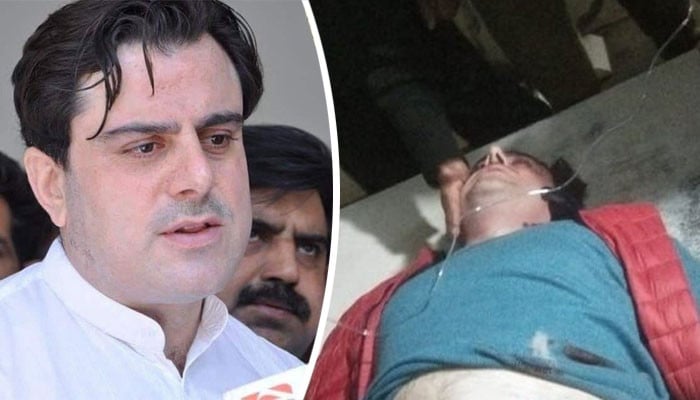 Pakistan Muslim League-Nawaz (PML-N) MPA Bilal Yasin, who was critically injured in a murderous attack in Mohani Road area of ​​Lahore yesterday, has completed his operation after which his condition is out of danger.
According to Dr. Iftikhar of MS Mayo Hospital, Bilal Yaseen's condition is satisfactory.
Orthopedic surgeon Dr Fayyaz Bajwa, who operated on the NLA MPA, said that Bilal Yasin would remain in the ICU for two days, after which a decision would be taken to transfer him to the ward.
He said that Bilal Yaseen was hit by two bullets, one hitting his stomach and the other hit his hip, which had a deep wound.
Dr. Fayyaz Bajwa also said that Bilal Yaseen's operation was performed with the help of modern technology, it may take 6 to 9 months to heal his wounds.
A case of firing on PML-N leader Bilal Yaseen has not been registered so far, police said, adding that no request has been received from the injured PML-N MPA so far.
According to Lahore police, a case of attempted murder will be registered after receiving the application.
On the other hand, the police reached the hospital to record Bilal Yasin's statement.
Lahore police said that the statement of NLPA MPA is very important for a full investigation into the incident.
According to Lahore police, it would be easier for Bilal Yasin to record the statement himself or through a lawyer.
Lahore police said that help was being sought from a CCTV video related to the attack on the NLA MPA.
It is to be noted that two armed criminals riding on motorcycles had shot Bilal Yaseen in his constituency last night and severely injured him and fled, after which Bilal Yaseen was shifted to Mayo Hospital Lahore.
PML-N President Shahbaz Sharif and Vice President Maryam Nawaz had strongly condemned the assassination attempt on Bilal Yasin.
Punjab Chief Minister Usman Bazdar had sought a report from CCPO Lahore on the incident and ordered immediate arrest of the accused.
He directed the authorities to provide the best medical facilities to Bilal Yasin.