National
Karachi police party attacked in Layyah, arrested accused released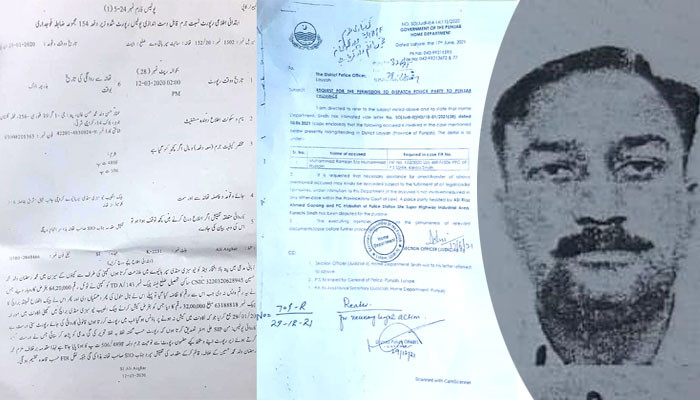 Karachi police party was attacked by armed men in Layyah district of Punjab and the arrested accused was released.
According to police sources, FIR No. 152/20 has been registered against the accused Muhammad Ramzan at Site Super Highway Police Station, Karachi. The accused had been hiding in his hometown Layyah for the last two years.
According to plaintiff Mumtaz Hassan, he had used his resources to arrest Malik Muhammad Ramzan last week through the police at Azam Chowk police station in Layyah.
A four-member police party led by ASI Abdul Rauf of Karachi Police had reached Layyah yesterday with the permission of the Home Department for the transfer of the accused to Karachi.
Karachi police obtained custody of accused Ramzan. The accused was being taken to a local court in Layyah for obtaining transit remand for transfer to Karachi. Attacked
The assailants beat the policemen and rescued the accused Muhammad Ramzan.
Plaintiff Mumtaz Hassan has accused Layyah police of colluding with the accused.
He said that the Karachi police party was not given any personnel by the concerned police station.
According to Mumtaz Hassan, the suspects continued to meet the detainee throughout the night.
He suspects local police may be involved in the operation.