Sports
How did anyone wish you a Happy New Year?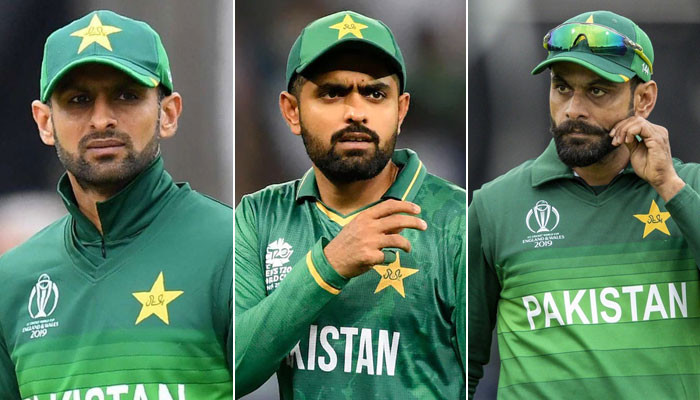 National cricketers on New Year's Eve in different ways The social networking site has released congratulatory messages on Twitter.
Pakistan cricket team captain Babar Azam shared his charming photo in a message on Twitter with the hashtag New Year 2022 and wished you all a Happy New Year.
He said that the new year should be full of happiness, peace and positive things.
National team star all-rounder Shoaib Malik, while sharing a beautiful photo of his wife Sania Mirza and son Azhan, wrote, "Happy New Year to all."
Muhammad Hafeez, while congratulating the arrival of the new year, wrote in a message on Twitter that this year, good luck, security and peace to all.
"Let's do our part to make the world a better place," he added.
National team fast bowler Hassan Ali has wished a Happy New Year.
Fast bowler Mohammad Aamir also shared a video of the fireworks display at the Burj Khalifa while wishing him a Happy New Year.
Muhammad Waseem, the young fast bowler of the national cricket team, wrote in a message on the social networking site Twitter that 2021 was very special for me.
"Last year, I was part of the most successful team and managed to decorate the Golden Star (Pakistan Cricket Board logo) on my chest," he said.
Muhammad Waseem said that 2022 is my goal to continue working hard and win as many matches as possible for the national team.